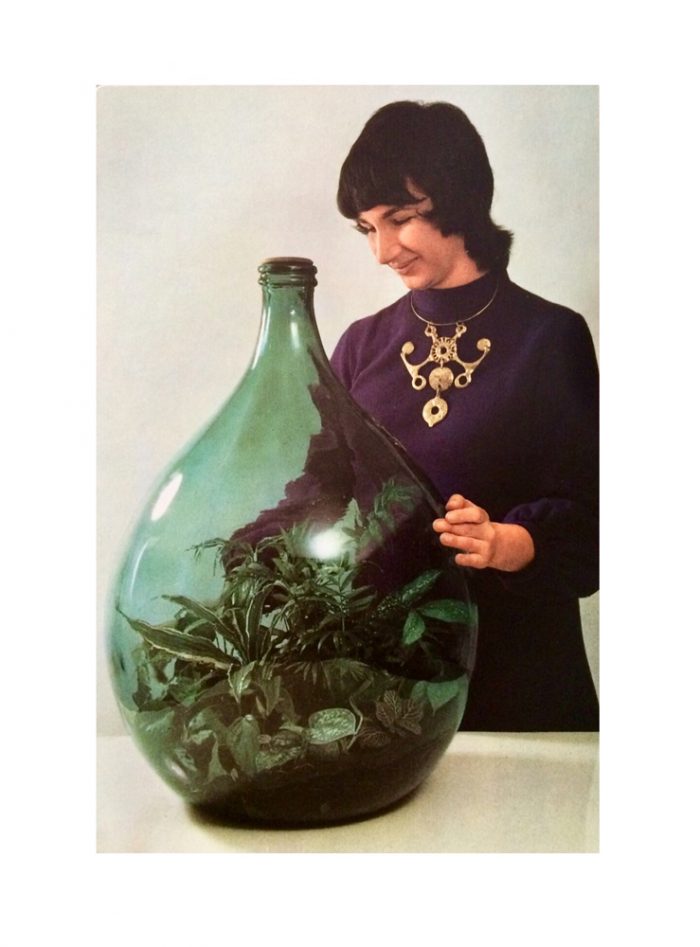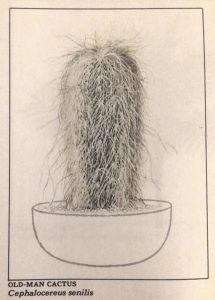 On a recent visit to my Los Angeles Public Library branch, I discovered a book from 1972 about plant care. I felt I had seen it before and my mother probably had this. She was obsessed with reading and collecting books (and plants). We had many. Nothing fancy, just tons of books.
Some of my first memories are of going to the library with her. I used to really enjoy the old system of stamping the card so you could see the last time a book was checked out. I would get butterflies in my stomach, for some reason, when I saw a book hadn't been checked out by anyone since the 1940's, for instance. I think I wondered about the person and felt we were connected by the experience of reading the same book, across time. It was thrilling to turn a page and see a word underlined, or find a ring from a coffee cup. Sometimes, people would write that they loved "X" and I wondered what happened in that situation.
The first things I recall borrowing were very small, Beatrix Potter books. As my reading skills improved, I developed a method for myself of looking for authors with lots of titles. If I liked the first book, I'd try to read everything they had. I read all of John Steinbeck in that way. When they had us read "Grapes of Wrath", I was shocked that the teacher was aware of my favorite author. And I was privately pleased over how I could coast for the next few weeks with less homework on my plate. Later, an important friendship was once formed with someone because both of us knew the obscure, "The Winter of Our Discontent". In another instance, I watched the movie, "Giant", as a late teen, recognizing the story from a library book I'd chosen because I liked the 1950's-era pen and ink illustrations at the head of each chapter. A lot of what I read in those years was beyond my comprehension, but this stretched me. I found my vocabulary growing and my love of words take root.
Going back into the library now, I am struck by how it has retained the magic as a repository for the weird, and forgotten. It has the same quality that used to pull me into thrift stores. Its a museum where you can take home the artifacts briefly, for free. It feels like the great antidote to all the screens and information being blasted at us. Standing in a library, you'll immediately notice one difference – things are slow, and quiet. No one is trying to sell you anything in this space.
If you are in need of a non-consumer experience that will leave you feeling rich and calm, go visit and browse. In L.A., you can access any book in the system's catalog, and have it delivered to your local branch. I've also heard you can check out audio books but haven't tried this myself, yet.
So, here are some wonderful photos from the plant care book.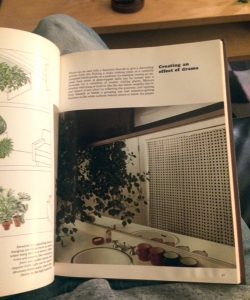 ---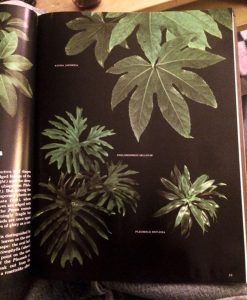 ---
And here is a pendant I am working on with a leaf motif on the back. The stone is Serpentine, which is a pale, new-leaf green that I am currently obsessed with. The setting is hand-fabricated from sterling silver. This will be at my upcoming show in Pasadena.
Please follow and like us: