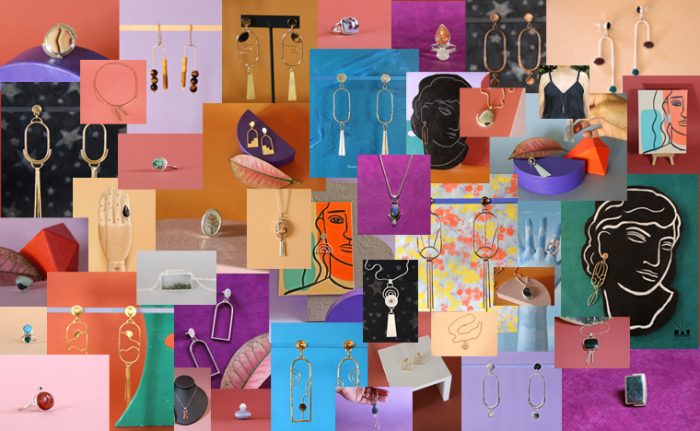 Here we are, the first week of December already evaporating before our eyes. Is it just me or is time moving faster? Is a week now like a day?
This year has been one of learning for me. Often, challenging in its ways, and hard to determine at times if I was making any progress. I would lay awake many nights thinking up new game plans, strategies, concepts, designs…I feel like I barely slept through one night in 2019.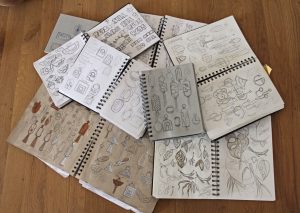 Lately, I have started to relax and accept that things take as long as they take. The one thing I have confirmed for myself is that, no matter what, I am an artist and am compelled to create. Who knows why. I have decided to stop wondering about why. I am accepting who I am and there is a lot of peace in that.
So, recently, I was sorting my photo files, seeing what no longer needed to be kept, and realized I was not standing still this year – things were moving and progressing.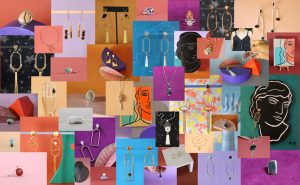 I made a collage of all the things I could find that I sold. A few more I never was able to photograph before a show and are lost forever.
My first event ever was at the Barnsdall Art and Craft Fair. I take classes there sometimes and I decided to give it a try. I had no idea what to expect. Ill never forget my first sale. It was a man with his child in a stroller. He walked right up to me as soon as the doors opened and purchased the "Wilshire" earrings without hesitation. I was so stunned by this. He seemed to know what he wanted.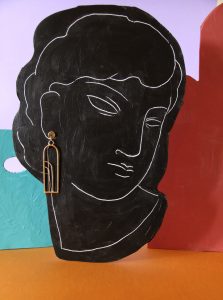 After that, person after person bought things I had begun to doubt the value of because they had sat so long on Etsy.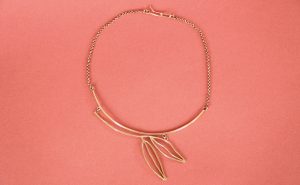 The next thing to go was the Camellia Leaf choker. A woman gravitated toward it and bought it within 5 minutes of examining it.
It continued that way all day. I was in shock. My husband was with me and was very excited for me. After all the self-doubt, one afternoon at a municipal park had turned everything around.
After that experience, I started signing up for craft faires because clearly, Etsy was not yet functioning for me as it did for others. No doubt I entered the field at a time when everyone wanted to quit their jobs and do crafts for a living. I was lost on there in a sea of jewelry. Also, I was slow to participate in social media. As an artist, I felt my time was better spent working, and still feel that way. I have come to accept it as another medium or tool, like canvas, paint, pencils, hammers, or wire – part of my work. But dont get me started on self-appointed 'curators' and 'tastemakers'… There are about five legitimate ones and they don't hang out online every day.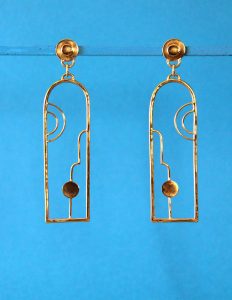 I like Etsy's accessibility, and there are some really great artists on there. But I have inroads to make. In the coming year I plan on branching out with my own website. The thing that's held me back is having to learn more technical things for web design. Weariness of sitting in front of a screen is what drove me to investigate metal in the first place. But the one thing that goes along with the choice to be an artist is that the learning never stops..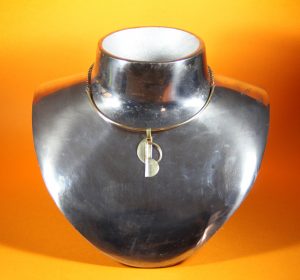 Anyway, I hope if you are in the midst of a creative struggle or really any kind of struggle where you are trying to bring about change in your life, that you will take heart from this. Try what I did here with my collage, which is step back and get the panoramic view. See whats been accomplished that can get missed during times that seem slow. No doubt you will be able to identify movement and progress.
Please follow and like us: