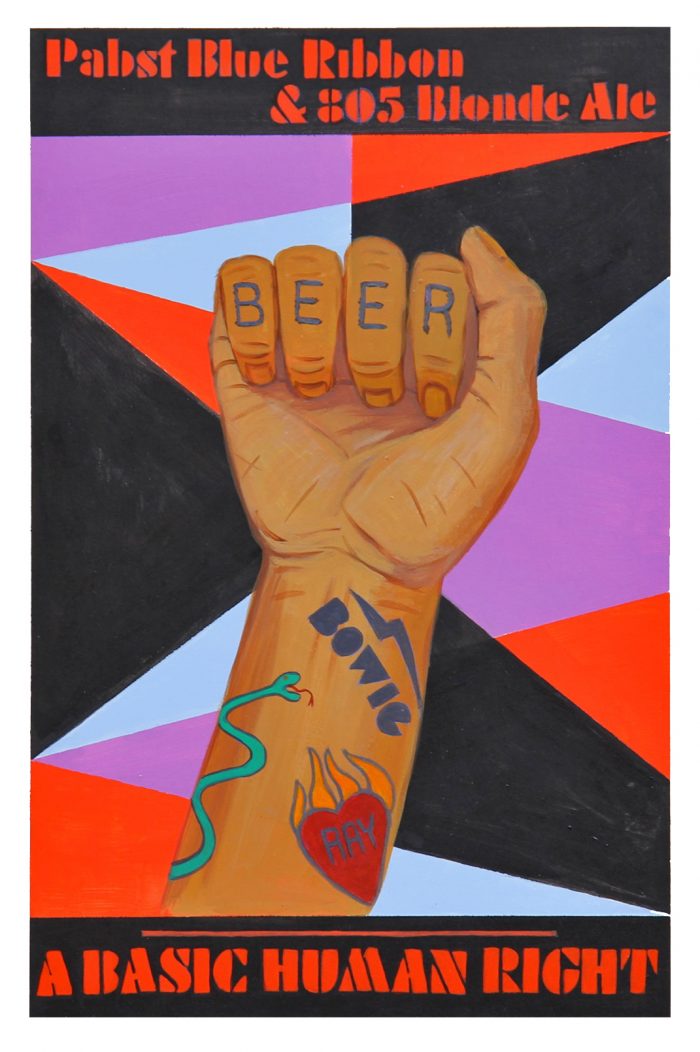 Where Have All the Good Times Gone?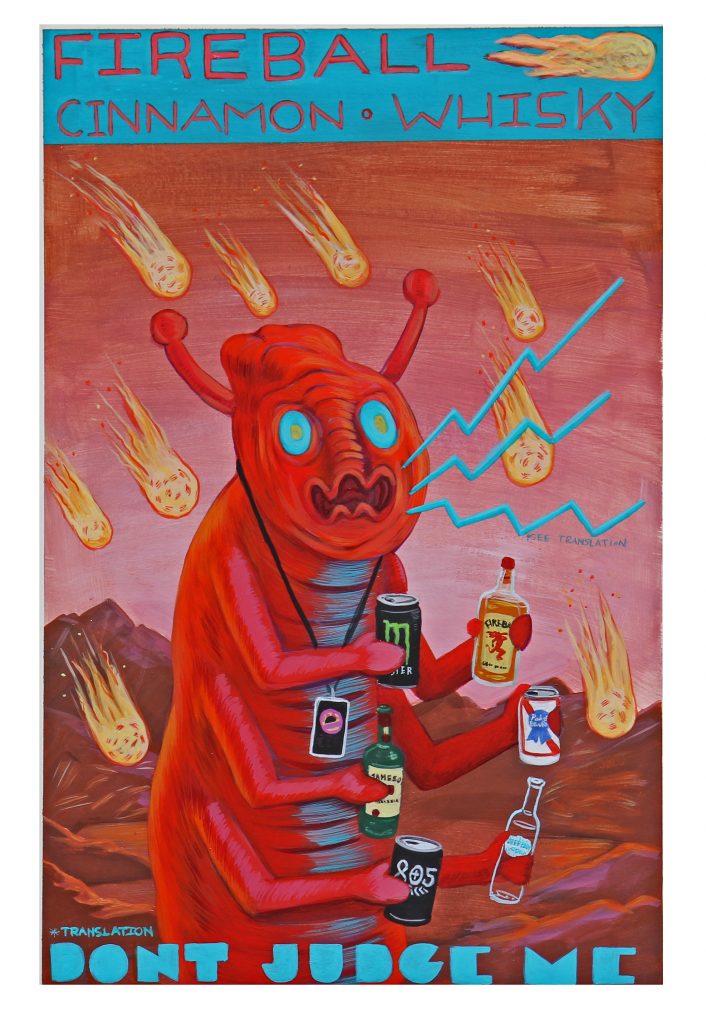 I was cleaning up files that were saved to the desktop (why do you do this, husband?!) and came across this group of images done back in 2017.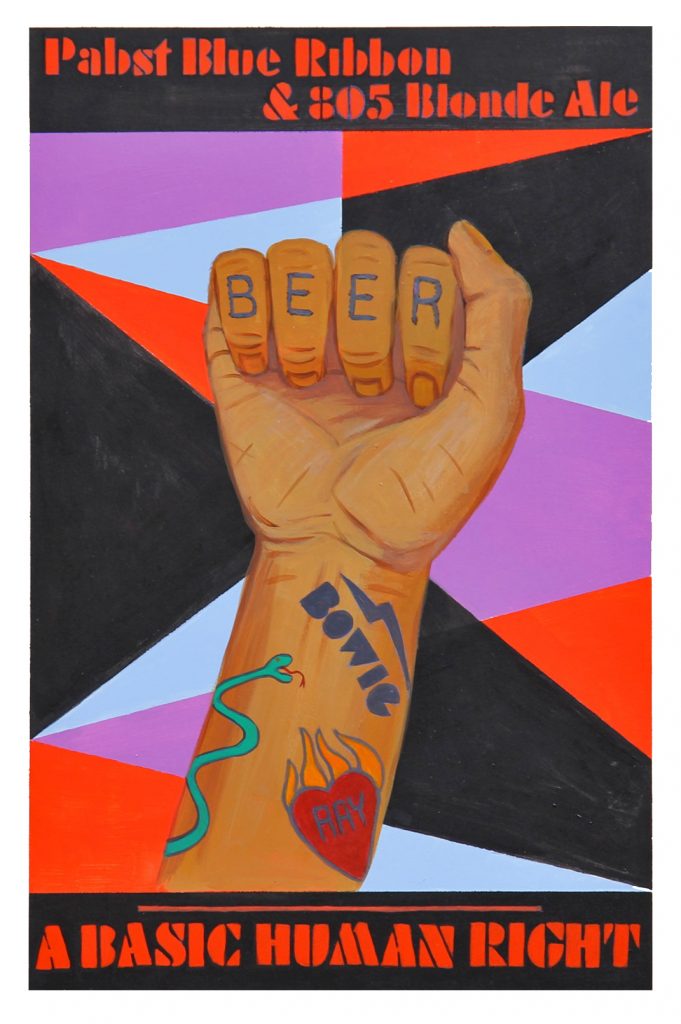 Years ago, my husband and I were asked to create signs depicting drink specials for a huge party in DTLA. We created some hilarious posters that ended up getting stolen and sold and gifted, which we both took as a compliment. The same organizers came to us in 2017 to ask us to do it again. This time it was for a legit music festival called Punk Rock Bowling, held in Las Vegas yearly (until 2020) and meant to hang inside the drink tents and bars that were part of the event. We were each going to do three images. The sponsors were Fireball Cinnamon Whiskey, Pabst Blue Ribbon, Monster Energy, Jameson, Deep Eddy Vodka, and 805.
It was a last minute request of my husband and me. At the time we were both deliriously tired as we were coming to the end of t.v. pilot season at two different companies. I don't know why we agreed to do this but I guess we thought it would be an opportunity to paint again.
In the end, my husband's end date kept getting extended so he was only able to do one of his ideas, which I helped him finish. I painted in the dancer on the Charles Bukowski poster. We have a similar sense of humor so it worked out ok and he didnt feel I violated his vision.
One of the key spices in my life is humor. I think the more tired I am, the funnier everything seems to me. So looking back at these images, I know that the ideas sprang from the humor sector of my brain. There were more things that we weren't able to make but we literally had one week. Also they were done in a large format – later we realized we could have done them much smaller. Ugh. And, in continuity with the first event we created images for, these also went missing. That's why it was cool to find the photos today.