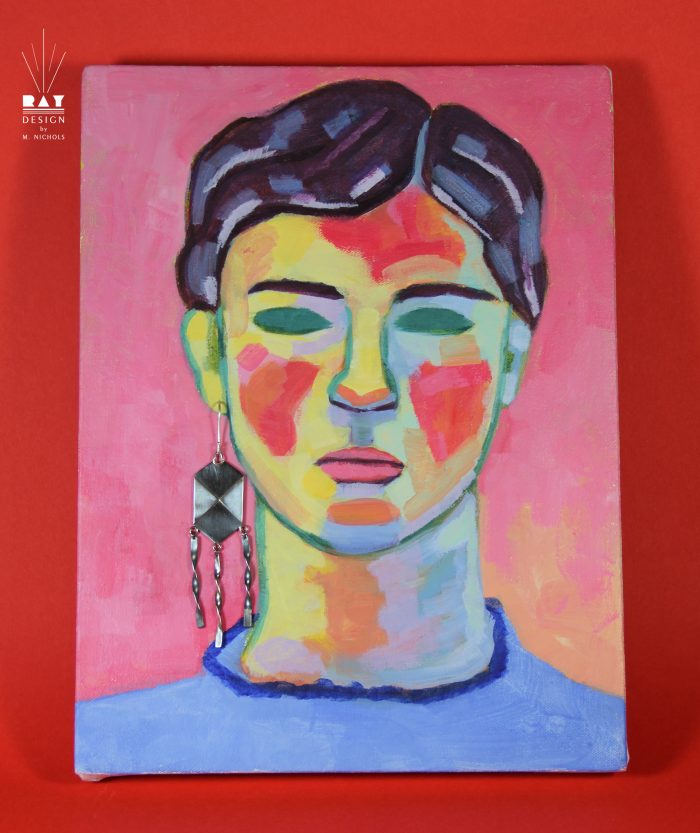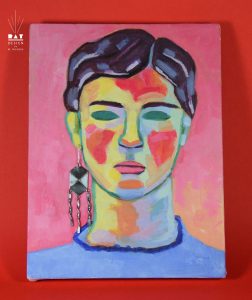 I thought I'd share some ideas I worked on in the last year or so. I started drawing some stuff that surprised me. Later, I saw a theme emerge about armor, fire, smoke. I like when the subconscious speaks to us and we eventually figure out the message.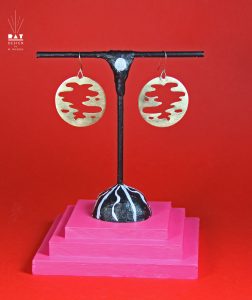 I stay away from looking too much at the work of other metal artist because it scrambles my signal. A lot of my ideas come from things like songs, books, movies, poems, jokes, living. The Smoke earrings emerged partly because of an Amy Winehouse song I listen to a lot, called, "Like Smoke". She sings, "Like smoke, I hang around in the unbalanced…" and also by my beginning to study HoudiniFX.  Um…its super hard to learn.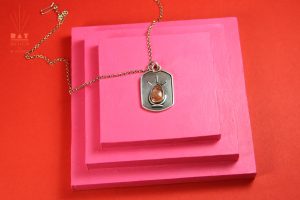 Heartfulness Pendant. Sunstone and sterling silver.
Above is my ode to the Heartfulness meditation, taught by Daaji. You envision a flame at the center of your chest that expands outward. Its pretty relaxing. Try it.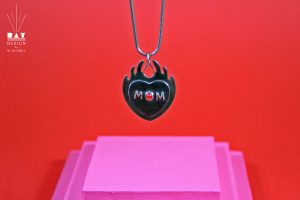 Speaking of flames, I found myself drawing stylized flames all over my sketchbooks through the past year. And around the time of Valentines Day I came up with this idea for a pendant based on old fashioned tattoos. To me the vibe is more like a tattoo Tom Waits would've gotten in the '70's, and the memorialization of loved ones either gone or out of reach.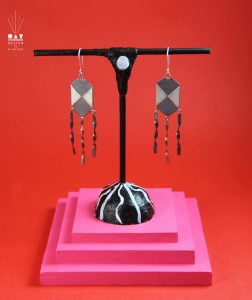 Hex Earrings: Oxidized Copper and Sterling Silver.
Silver had shot up in price right when Covid hit and I used that as a challenge to myself to incorporate other metals into my designs and use less silver. I was spacing out one day and a vision came to me of a medieval procession with banners and streamers. I realized I was thinking about celebration and togetherness but also the solemnity of what we've all been through. I was so pleased with the results of using mixed metals here, on the Hex earring.  I was never a fan of patina'd metal, either and this year I began to think about creative ways to use it, like doing two-tone designs.
Anyway, there is more cool stuff coming. I ran out of oxygen (how metaphoric for the past year) so I had to stop all metal work until I was able to refill my tank last week. I am about to delve into another jewelry form I never thought I'd mess with: the bolo tie. A friend is performing soon and asked if I could make one for him. So check back in a month if youre interested in seeing my take on it.
Lastly, in keeping with the fire/smoke theme, there is this guy – my Comet Brooch. It features an agate with ombre coloring set in sterling silver. I love brooches and think they are such a cool non-binary form of jewelry. Being a music fan, I always wear some kind of pin on my jackets and was excited when I could start creating things I could swap out with my other pins. You can buy everything you see here on Etsy or DM me to buy directly from me. I ship for free anywhere in the continental USA.