Ray Design will be at two events this November.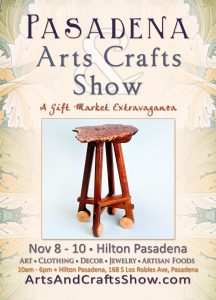 The first will be in Pasadena at the Hilton. This exciting show features master craftsmen in all areas of creative expression. I feel honored to be included. I'm as excited as anyone to meet the other vendors and see their work in person. Pasadena is such a great location, by the way, because you can also hit the Huntington Gardens or the Norton Simon while you're there. Bring that favorite family member or friend who is an art lover and make a culture-filled day of it.
♥
---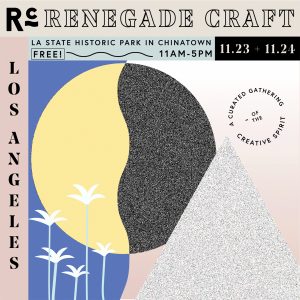 The next event is held in a park right next to the Metro-rail Gold Line Chinatown stop. There are nearby restaurants everywhere, and Olvera Street is walking distance. You can bring your dog…or cat? This market features exciting, emerging brands and artists. It is a destination for trend-hunters.
I will be debuting new designs and have beautiful stones I am currently setting that you don't want to miss out on if that's your thing. Prepare yourself for the incredible totems I am bringing with me. Click on the images for links to more information.
Please follow and like us: